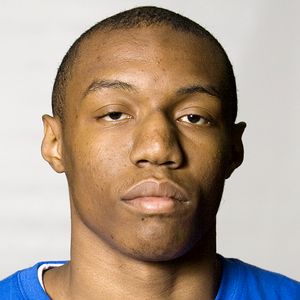 We recently had the opportunity to sit down with Pack sophomore C.J. Williams. We talked with him about his first year at NC State University, what he's up to this off-season and what to expect for the coming year. Here's how it went down:


WPH: The fans got to know you on the court this past season, but can you tell us a little bit about C.J. Williams off the court?
C.J.: Off the court I really spend a lot of time by myself. I spend time with my teammates too, but I just like to hang out, you know, play video games.
WPH: Really? What type of video games do you play?
C.J.: I actually have all the systems, but actually my Xbox360 just got stolen from my house, but I still have the PS3, the Wii and actually out here I have the Gamecube, haha.
WPH: So other than workouts and video games what have you been up to this offseason?
C.J.: Well, right now I'm working the Sidney Lowe Team Basketball Camp. I'm doing the scoreboard and stats. It's basically a camp for high school teams. They come up here and play against each other .
WPH: Ok cool... Well lets talk a little bit about your basketball career and let's take it back to your Junior year of high school. You're averaging 26 points per game, your name was getting pretty hot on the recruiting circuit, a lot of coaches are starting to take notice and then you get hurt. Now, not many people are aware of the severity of this injury. Can you talk about this a little bit?
C.J.: Yeah, well actually at first it was misdiagnosed. They first thought it was a pulled hamstring and they treated it for that. It didn't get better, so then I went to get another opinion and they said it was a pinched nerve, and that wasn't it either. Finally, I found a doctor that knew what it was. It's actually called the sacroiliac joint, the SI joint. It's a joint in your back that when you jump, it bears all your weight. That joint was actually out of place and they say if that joint is only 1/16th of an inch off, you'll be on a pain scale of a 9. In my case the bones were actually stacked on top of each other. The pain would shoot from my buttocks all the way to my knee so I had to get surgery.
WPH: And how did an injury like this even occur? Was it basketball related?
C.J.: What had happened was that I was in the weight room lifting and I had just jerked the wrong way. I actually didn't feel it until the next morning when I got out of bed and literally couldn't stand up. It was from years of not really stretching before games.
WPH: So at what point did you finally recover and feel like you were 100%?
C.J.: It really wasn't until half way through my senior year that I actually felt 100%. It was a game against 71st, after that I felt real good. I even missed a few games that season because of the pain in my back but I played most of the season at about 70%.
WPH: So coming into college, was there anything that surprised you about the level of competition? For instance, the speed of the game or the strength of the players?
C.J.: To be honest what surprised me was how close I was to being able to compete on that level. I used to look at some of these guys and think, "It'd be so hard to be like them." And I mean it is, you have to work out and eat healthy, but I didn't realize how talented I really was until I got here. When I started competing against guys like Wayne Ellington and Rakhim Sanders from Boston College, I started to be like, "hey I'm right there." I'm not far off from being as good as these guys. That was the most shocking thing, but physically the strength was the biggest difference between high school and college.
WPH: What about off the court? How hard was it to walk right in and balance playing for a top flight D-1 basketball program, going to class, and having a life?
C.J.: It really is a full time job. I wake up in the morning and I have an 8 o'clock class, and when I leave for that class I won't see my room again until 10pm. It's like a full time job. It's probably actually more than a full time job. You spend time in class then tutoring then study hall then practice. It's kind of hard to learn how to balance your time, but you get the hang of it. I got the hang of it during the spring semester. It's something that at first weighs on your mind a lot. I have to go to practice, I have to go to class, but after a while you develop that internal strength to get through the day.
WPH: So, coming into next season Coach Lowe is going to have a team of mainly all his players. Do you think there is going to be any difference? Did you ever see a difference between the guys coach brought in and the guys that he inherited?
C.J.: Probably the biggest difference between this team and last years team is that you see a lot more guys working out on there own. There were guys that did that last year, but not as many. I mean, every day you see Javi, Johnny, me, Julius, Dennis, Tracy in the gym. Now we are all working out but it's on our own. One is shooting, one is lifting, one might be relaxing and then we have a little chain going. When one person is done shooting someone else will go shoot and another person will go fill his spot in the weight room. It's just that there are a lot more guys taking it upon themselves to get better. I really like that and I like that idea and I think because of that, things are definitely going to change.
WPH: So speaking of next year's team, can you talk about your relationship off the court? Is this a pretty tight knit group?
C.J.: We are, we really are. As a matter of fact, a few days ago Javi, Johnny and I went to the movies and we actually ran into Brandon Costner there too, so we were all there together and stuff. It was cool. We watched "The Hangover" which is a very funny movie. Haha…a VERY funny movie! But, yeah we hang out a bunch together, we play video games and just do typical guy stuff, you know.
WPH: So in a lot of interviews Coach Lowe has been referring to you and Julius as leaders on this coming year's team. You're only about to be a sophomore and you're being called a leader of a big time ACC basketball school. How does that make you feel and what is it that you do that gets coaches attention as a leader?
C.J.: It gives me confidence. Julius and I, we're younger guys and to know that Coach Lowe trusts us gives us a lot of confidence. Julius is a great player and a very efficient player. That's what I try to do as well, just do things the right way. We don't take a lot of chances and we don't do things we know we can't do. That probably got coaches attention. That and our attention to detail, I like to look at every aspect of our plays and see what works and what doesn't and if I have a suggestion, like going off a screen a different way, I bring it to Coach Lowe and if he likes it, or it works, then we add it in the play. Overall, I think it's our attention to detail and our basketball IQ that coach notices.
WPH: Do you see yourself playing more of the 2 or the 3 next season?
C.J.: I think I can play both, more of a combo. I think at about 6'5, 200lbs, I can guard the 3, but I can also go out and I feel like I'm quick enough to guard the 2. I'm just going to prepare for both, because I'll play anywhere.
WPH: No matter where you play you're surely going to be an important piece to this year's team and a major contributor. Is there anything specifically that Coach has you working on or that you feel you need to improve on before you take on that role?
C.J.: Yeah, definitely. My ball handling is something that I need to work on. I mean, I don't think it's a weakness, but it was something that I was not completely comfortable with last year and this year I'll have the ball in my hands more. Last year I shot a lot of 3's. Actually, my Dad and I looked back at it and over half my shots were 3's. That really isn't my game. I love to attack the hoop and hit the mid range jumper. I want to be able to do that this season and improving my ball handling will certainly help that.
WPH: Last question. With the #11 recruiting class coming in next season and a really good core group of returning players, where do you see this team going? What goals do you have for this team? And try not to give me a record, because someone did that a couple years back and um... it didn't work out so well.
C.J.: Haha, yeah, no, I know. Um I just think that we'll have a very talented team and we can compete with any team that we play, no matter where we play them. I think we have the players and the talent to do that. We just have to keep working hard and stay mentally tough. I know it's nearly impossible to win every game, but that is the mindset we have to have. Sometimes the ball will bounce your way and sometimes it won't, but as long as you're in the game you have a chance. This is a team that's going to work hard and compete.
WPH: That's good to hear. Well, we really thank you for your time C.J. and wish you luck this coming season.
C.J.: Thank you.