Reports from various media outlets and blog sites have John Wall declaring a leader. He recently came back from Baylor and reportedly had a good visit, but the arena was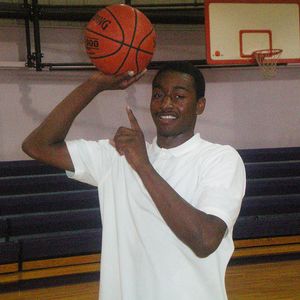 dead, and with only 6,000 fans in attendance it's safe to say he wasn't wowed by the Baylor fan support. That being said, he decided to release to the press that Memphis is his early leader, but barely. You can be assured that Cousins has at least attempted to get in contact with John as he promised to do after his commitment to the Tigers. Rumors are flying that Wall will make his announcement sometime in April, whether it be at one of the all star games he's attending, or back home in Raleigh.
Be assured though that NC State is still right there with John Wall. Sidney Lowe is personally handling this recruitment, and will fight to the very end no matter who John declares as his leader. He most likely will not take his official visits to State, but rather just visit us unofficially, as he has throughout the course of the year. Don't worry Pack fans, this is far from over.
------------
2 questions I'm asking myself.
-Do you really believe that 3 freshman from the same team will be able to go to the Pro in one year? It could happen... but has it ever before?(Wall, Cousins, Henry)
-Why does everyone assume Tyreke Evans is going pro? He'll test the waters obviously, but a tweener with no true position is never a lock for the first round, no matter what kind of hype is around him. This has to be on the mind of John Wall. Most think Evans will go pro, and he very well might, but there is NO guarantee that Evans is a first rounder, and if the NBA people advise him to return, where does that leave Wall?